JCR JK Rear Bumper Crusader Mid-Width Jeep Wrangler (07-17) Tire Carrier Ready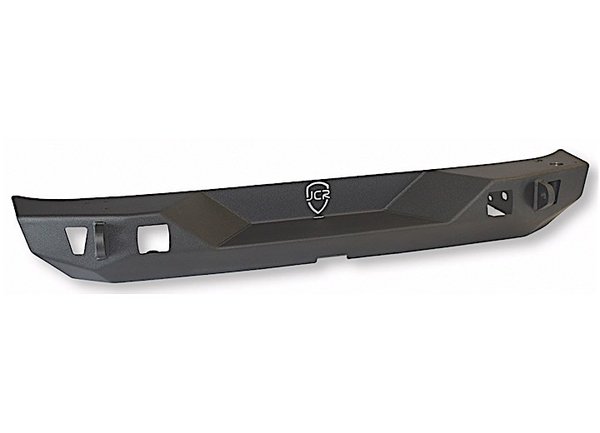 JCR JK Rear Bumper Crusader Mid-Width Jeep Wrangler (07-17) Tire Carrier Ready
JCR JK Rear Bumper Crusader Mid-Width Jeep Wrangler (07-17) Tire Carrier Ready

#:

JKRC-BARE
JKRC-PC

-Select either bare or powder coated-
Description:

07-16 WRANGLER REAR BUMPER MID WIDTH CRUSADER - BARE OR POWDER COAT





Description:


Wrangler Rear Mid Width Bumper - JK Crusader
JcrOffroad's Crusader Rear Mid Width bumper is designed for those looking for improved clearance but still want protection for the body of the Jeep Wrangler JK.
• CNC cut and formed from 3/16" Steel.
• Includes (2) 3/4" thick shackle tabs.
• Tire Carrier Ready, accepts either the JcrOffroad Adventure Carrier or Shield Carrier.
• Works with the factory hitch.
• Accepts aftermarket 3x3 LED Cube Lights.
• Built in Hi-Lift Jacking points.
• Easy Bolt-on Installation.
• Includes mounting hardware.
• Includes JcrOffroad Sticker.
• Hand built in the USA!