2014-2018 Toyota Tundra Hood Grille Knight Rider NSV LED Light Bar Kit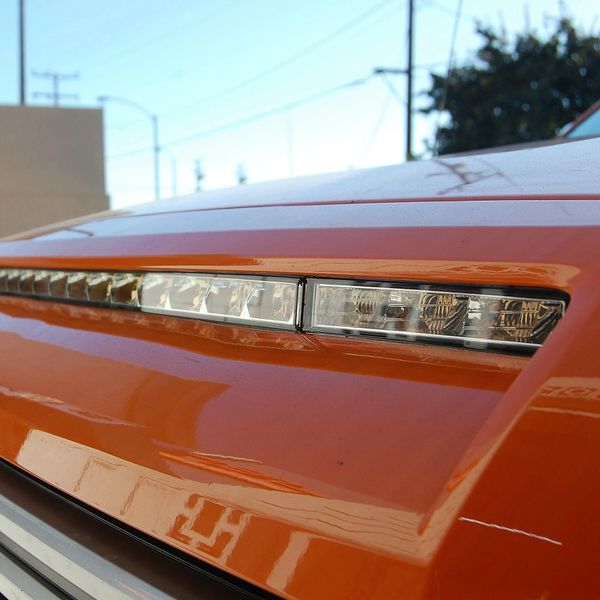 2014-2018 Toyota Tundra Hood Grille Knight Rider NSV LED Light Bar Kit
DESCRIPTION
2014-2018 Toyota Tundra Hood Grille Knight Rider LED Light Bar Kit
Kit includes everything for the install: light bar, wiring, and switch panel.

Bolt on OEM quality. 3 Year Manufacturer's Warranty. 9,000 Lumens of Light.

Designed exclusively for the Toyota Tundra, this is the world's first digitally controlled light bar designed for a specific vehicle. Tooled photo-metric lenses give unrivaled performance and diamond-like glimmer. Digital controlled is full controlling lighting movement and intensity. Modes include: day-time running light, offroad high-intensity light, swipe open and close.

Designed in NSV's state of the art engineering facilities which is used by many top OEM car manufactures. Designed exclusively for the Toyota Tundra with full aluminum casting with OEM specification components, fitment is seamless.
5 Functions: (no strobe light, as of 3/1/2018)
Lock and unlock function: scanning/swipe effect.
Accent Lights: Daytime running mode for road use and increased visibility.
Full light bar function.
Scanning/Swipe (Knight Rider Style) function.
Disable DRL Function

Select above if you would like to add on the NSV Optional OEM-grade USB Charging Harness (+$55.00)

Download the UPDATED (Feb. 26th, 2018) 2014 - 2018 Tundra Install Instructions here: