Bestop 21-22 BRONCO 4-DOOR TREKTOP -BLACK TWILL 56873-17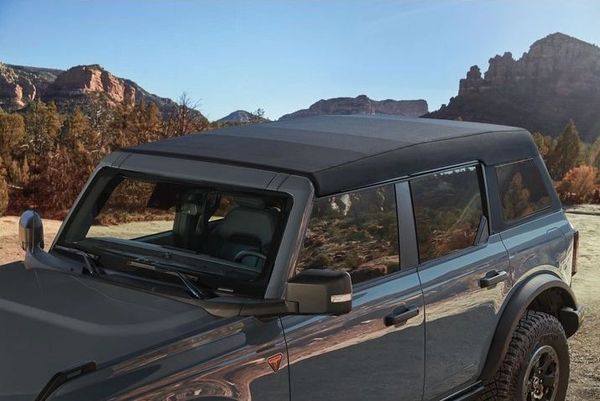 Bestop 21-22 BRONCO 4-DOOR TREKTOP -BLACK TWILL 56873-17
Bestop 21-22 BRONCO 4-DOOR TREKTOP -BLACK TWILL
Premium 28-oz multi-layer fabric has excellent durability and appearance
30-mil, D.O.T. approved vinyl side windows
Rear windows have 31% tint to help keep interior cooler in warm weather
Removable and replaceable YKK scoop count zippers
Designed to precisely fit with your full factory hard doors
Bestop-exclusive flip-back Sunrider sunroof panel
Features factory-style composite door surrounds,
Works with all Bestop replacement door kits (sold separately).
Two-year limited warranty
Once upon a time Bestop set the standard for Jeep soft tops with the Trektop Classic, the best-selling Jeep top ever. Now they've done the unthinkable again with the Trektop NX. The Bestop Trektop NX soft top is now the most versatile soft top for Jeeps you can get.
Bestop took their best-selling classic and added features Jeep enthusiasts actually want. Features like top arch bars and an adjustable bow system that keep the Trektop NX wrinkle and puddle free. Of course the cool factor of the Trektop NX comes from the Bestop exclusive Sunrider flip-back panel, giving you the open air experience without having to take the top all the way down. Don't worry, you can still fold the top all the way down in just minutes. Available in a variety of materials and colors to make sure you get the top best for you.
With tons of versatility with features you actually want, quality craftsmanship and a 2-year warranty the Bestop Trektop NX soft top is the easy choice and almost sells itself.