BESTOP LOWER FABRIC HALF-DOOR SET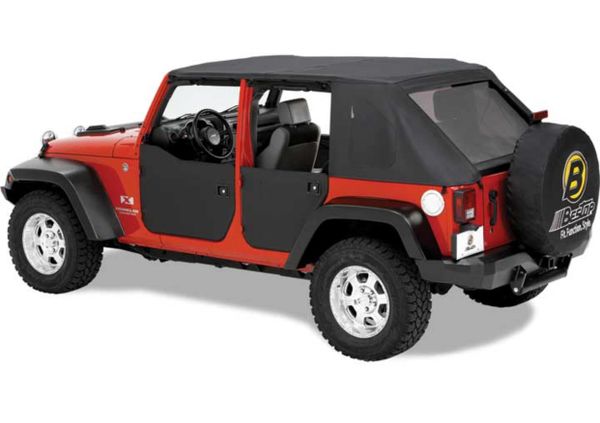 BESTOP LOWER FABRIC HALF-DOOR SET
LOWER FABRIC FRONT HALF DOORS
Half Doors put you in touch with the great outdoors without exposing yourself to gravel, grit and puddle splash. Kits include pair of lower half doors complete with Rotary or Paddle Handle kits.
Include Bestop Paddle Handle Door Latches.
Snug fit is ensured by using adjustable lower door pins and door collars.
Exterior fabric color matches Bestop and factory original soft tops.
Sold in pairs.
Weather stripping not included.
Note: HALF DOORS are are designed for use as lower half only. Bestop Upper Door Kits can't be used in conjunction with Lower Half Doors.  If you are interested in combining upper and lower doors, check out our 2-Piece Fabric Door Kits!