BESTOP PET BARRIER 42501.01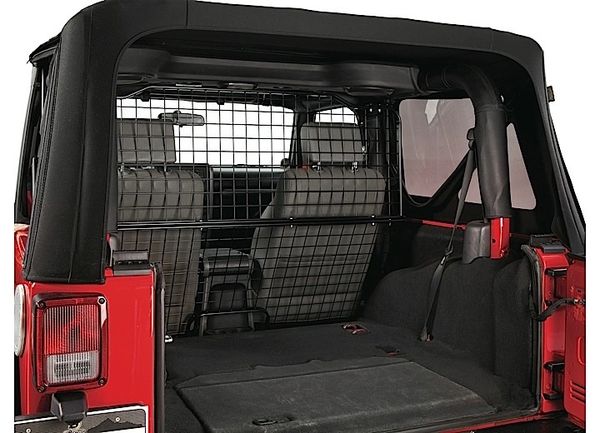 BESTOP PET BARRIER 42501.01
Description: 
07-15 JEEP WRANGLER 2DR PET BARRIER-BLACK
Warranty: 
Limited Lifetime Warranty
Additional Info:
These Bestop pet barriers are designed to keep your pet in the back cargo area of your Jeep. Dog-loving Jeep owners know the problem--those generic, fits-everything dog barriers just arent built right. These pet barriers from Bestop are custom-designed for Wranglers and the fit is precise. They are designed to meet stringent safety standards, will keep you safe in the front seats, and keep your dog safely behind the barrier. The barriers are manufactured from durable aluminum and then black powdercoated for protection and durability.