Bestop Traditional Tan Bikini Top for 76-91 Jeep CJ-7, CJ-8 Scrambler & Wrangler YJ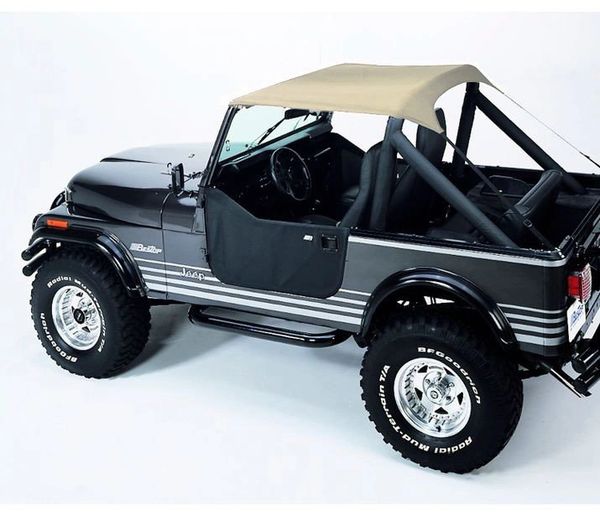 Bestop Traditional Tan Bikini Top for 76-91 Jeep CJ-7, CJ-8 Scrambler & Wrangler YJ
The Bestop Traditional Bikini attaches quickly and protects you and your seats from the sun and summer showers. Made of factory color-matching fabric, the Traditional Bikini includes footman loops for rear strap tie-down and reinforced edges, to reduce flapping. The Traditional Bikini also features marine-grade industrial thread, industrial strength webbing and heavy-duty composite buckles.
Available in Tan. Message us for additional colors.
For appearance and durability, the premium fabric maintains shape in any temperature.
Industrial-grade webbing secures tight fit.
Heavy-duty composite buckles and fittings for long life.
Camouflage fabrics available in some styles offer a 50% more rugged fabric soft top.
To keep your Bestop® Traditional Bikini® top clean and protected, we suggest using Bestop® Fabric Care for unsurpassed appearance and long life.
INSTALLATION NOTES
Installation Difficulty:
Level 3
Advanced
Installation Time:
Less than an hour
PARTS INCLUDED
Traditional Bikini® Top
Footman Loops
WARRANTY
1 Year Limited Warranty.