Smittybilt Front and Rear Neoprene Seat Covers Jeep Wrangler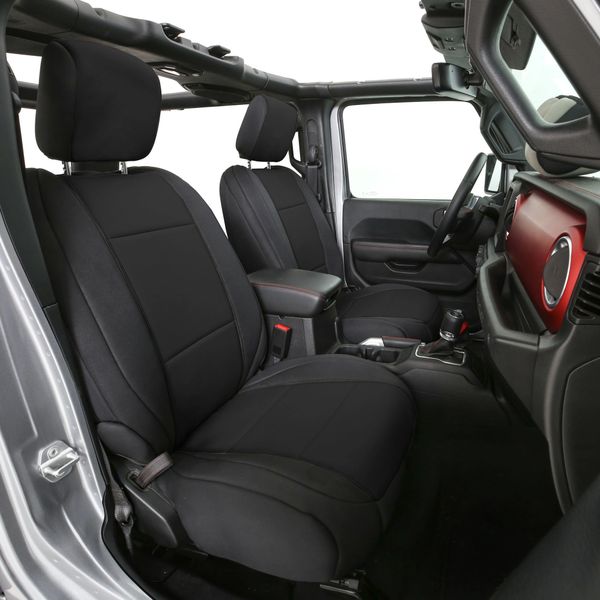 Smittybilt Front and Rear Neoprene Seat Covers Jeep Wrangler
Smittybilt Front and Rear Neoprene Seat Covers Jeep Wrangler
Select Jeep Year, doors, and color at checkout

When the warm weather comes you know it is time to take the top and doors off of your Wrangler. This is especially true if you are going to the beach or going off-road. Make sure you keep your seats protected though with a set of Neoprene Seat Covers from Smittybilt. These covers fit snugly keeping your seats protected from dirt, grim & are water resistant. These kits come with front & rear seat covers plus headrest covers to. 

Design: The front seat covers have side air bag provisions and a rear map pocket on the back of them. The rear seat covers are padded for comfort and has a heavy duty zipper so you get a snug fit. All seat covers have the proper holes for seat belts , tether releases and seat releases. Comes with detachable headrests.
Material: These seat covers are entirely made of Neoprene so they are just like a wet suit so they will not lose their shape when they get wet. 
Protection: Keep your seats clean and new looking for years to come knowing that they are covered and protected from all types of spills and dirt that might stain your seats.
PARTS INCLUDED
2 Front Seat Covers
Rear Seat Covers
5 Headrest Covers