JCR JT Bed Rack Jeep Gladiator (2020+)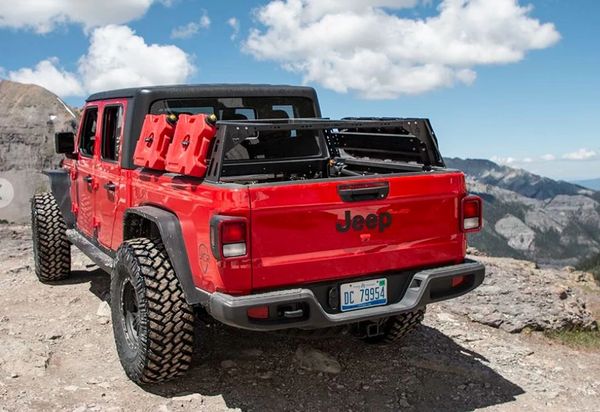 JCR JT Bed Rack Jeep Gladiator (2020+)
JCR JT Bed Rack Jeep Gladiator (2020+)


This universal bed rack system allows for mounting almost anything, (rooftop tents, kayaks, bikes, snowboards, shovels, axes...) freeing up valuable bed space for other trip essentials. Comes coated with a 2 stage satin textured black powdercoat over durable zinc primer finish.

CNC cut and formed from 1/8" steel
Easy bolt together installation
Bolts into the factory Trail Rail System or clamps onto the bedsides (no drilling required).
Half Rack (77lbs) | Full Rack (87lbs)
500lb dynamic (on-road) weight limit*
Will not work with factory bed cover.
Powder coated
Hardware Included
Made in the USA
Free shipping!
*Serious offroading with this much weight on rack is not recommended. Use your discretion when loading the rack and with vehicle speed when driving on jarring terrain. Vehicle instability or damage may occur.