Cherokee KL 14-21 Rear Window Flag Covers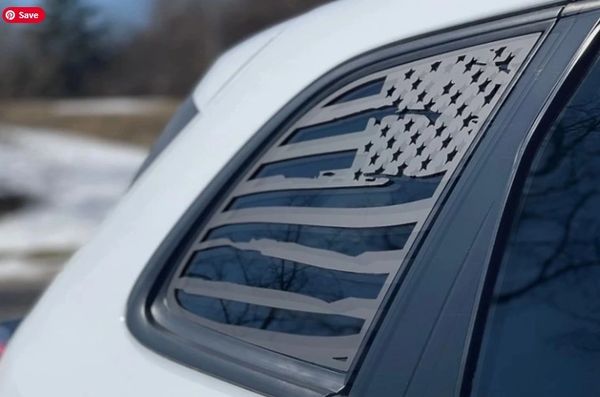 Cherokee KL 14-21 Rear Window Flag Covers
Cherokee KL 14-21 Rear Window Flag Covers



DESCRIPTION
These decorative window appliqués add style to the rear of your Jeep. Choose the style you like and adhere it to that blank space. Made of US spec  5052 aluminum with a durable satin black powdercoat, these are designed to withstand the test of time. Featuring 3M's VHB adhesive on the backside, they will stick to your Jeep even in the coldest of temperatures.  
The Molle panel design features a blank location perfect for using a cut vinyl logo. We left this location blank in case you wanted to feature your social media / instagram name in that location. Dimensions are 6.5" x 2". It is not recommended to hang anything from any of these designs. They are strictly meant for visual aesthetics. 
Thin Blue and Red lines are reflective Avery vinyl pre-adhered to your product.