Oracle Lighting 5837-PRO VECTOR PRO-Series Full LED Grille for 18-21 Jeep Wrangler JL & Gladiator JT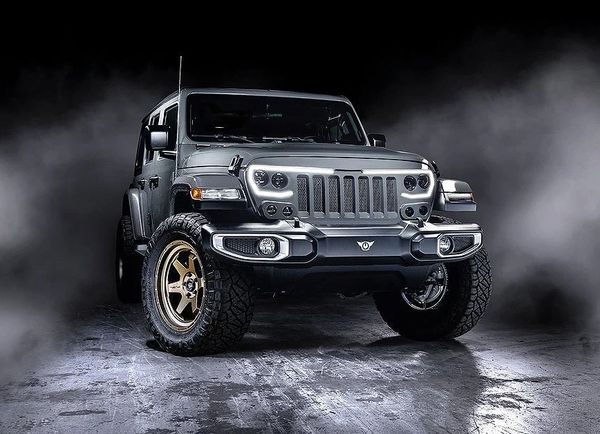 Oracle Lighting 5837-PRO VECTOR PRO-Series Full LED Grille for 18-21 Jeep Wrangler JL & Gladiator JT
Oracle Lighting 5837-PRO VECTOR PRO-Series Full LED Grille for 18-21 Jeep Wrangler JL & Gladiator JT

Your Jeep Wrangler JL or Gladiator JT's grille is the first thing people typically see when you are driving down the road, off-roading, or parked at a Jeep meet. Adding this incredible VECTOR PRO-Series Full LED Grille will not only make you noticeable but also dramatically improve your light output over factory, especially if you have the halogen lighting package. Featuring LED Low Beam, High Beam, and Dynamic DRL. The completely new PRO-SERIES features substantial upgrades over the prior versions: Quality, durability of the LED modules which are now robotically sealed and IP68 rated, and including DRL modules that are mounted with hardware instead of adhesive. The IP68 certification allows the grille to be submerged and to handle pressurized water spray. Each LED emitter can be adjusted for 100% precise alignment to prevent blinding oncoming traffic while still providing optimal, road-legal coverage. The low beams which consist of the top outer lights, all 4-lower lights, and the LED strip at 50% reduced power throw out 5600 combined raw lumens while the high beams offer 7200 combined raw lumens. This is a plug and play installation for the headlights. The DRL's wire into the fuse box with an included fuse-tap. Made in the USA! 

 Cutting and minor drilling is required.
Oh, Beautiful!: Made in the USA!
LUUUUUUUUUMENS: Headlights throw 5600 combined raw lumens on low beam and 7200 combined raw lumens on high beam.
Durable: Made from tough polycarbonate.
INSTALLATION NOTES
Installation Difficulty:
Level 3
Advanced
Cutting and minor drilling is required.
Installation Time:
1-2 hours
WARRANTY
2-Year Limited Warranty