Performance + Ceramic Coating at Home Kit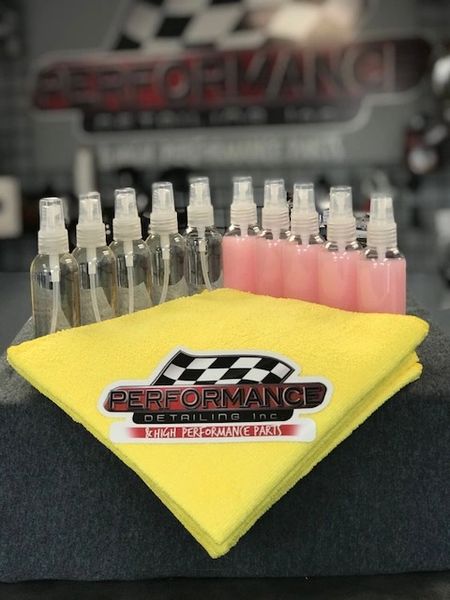 Performance + Ceramic Coating at Home Kit
Performance + Ceramic Coating at Home Kit
Now you can finally get high quality products the pros use at home!
The Performance Plus+ Ceramic Coating offers an incredibly durable barrier designed to protect the surface of your vehicle from dirt and bonded contaminants, while preserving the depth and luster of your paint!
This new upgrade option of Ceramic Coating includes the latest advances in ceramic technology! Like the Performance Ceramic Coating, it acts like an additional layer of clear coat which gives increased depth of gloss and enhanced color and creates an almost non-stick layer which reduces the adhesion of dirt, grime and bugs. The cured ceramic coating is extremely hydrophobic, chemical & scratch resistant and can last up to seven years with correct maintenance, while providing incredible shine. With proper maintenance coating can last up to 6 years!
Our Performance + Ceramic Coating includes:
Ceramic Prep Solution
Performance + Ceramic Coating
2- Micro Fiber application towels 
We normally charge up to $350 per application but now you can get all the quality without leaving home!