Rhino-Rack SG59 Gutter-Mount Vortex 2-Bar Roof Rack for 07-22 Wrangler JL, JK Unlimited, & 20-22 Gladiator JT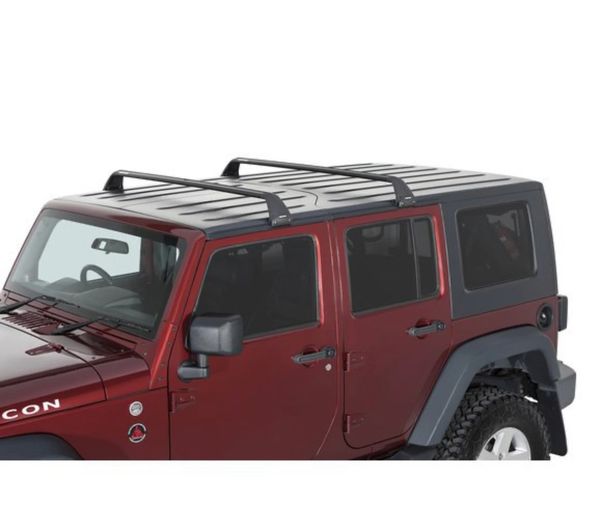 Rhino-Rack SG59 Gutter-Mount Vortex 2-Bar Roof Rack for 07-22 Wrangler JL, JK Unlimited, & 20-22 Gladiator JT
Rhino-Rack
SG59 
Gutter-Mount Vortex 2-Bar Roof Rack 
for 07-22 Wrangler JL, JK Unlimited, & 20-22 Gladiator JT
Roof racks come in handy when planning a vacation or a day on the water but maybe you just don't have the room to fit your Jeep Wrangler Unlimited JK, JL, or Gladiator JT in your garage with a bulky roof rack on it. Enter the 

Vortex SG Roof Rack System

 from Rhino Rack. This rack offers a non-permeant solution to your roof rack needs without drilling into your Jeep's hardtop. These mounts simply snap into your hardtops gutters then simply connect the bars and you have a strong durable roof rack at your disposal that can be taken apart when not in use.