Rural Bound Jeep Emblems Her Jeep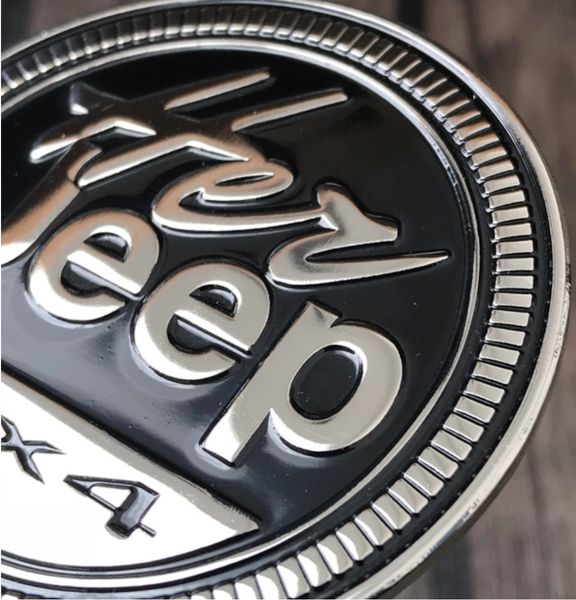 Rural Bound Jeep Emblems Her Jeep
"Her Jeep" Jeep Emblem
Quantities are limited- this is a limited production product! 
Includes 1 single badge emblem 
. Rural Bound Branded Badge Emblems
. Metal Material, Hard Painted. (not cheap plastic)
. Ships from our warehouse in Illinois 
. Diameter is 2.4". Exact Same as OEM Jeep Badges.
. 3M back industrial self adhesive, easy installation.
. Perfect custom look for your Jeep.
NEW- Available in painted Matte Black
Please allow an additional 3 days more for matte black add on option.
Please note:  Matte Black is a hand painted option and has not been tested in outdoor weather conditions and chipping may occur.