UBLights Half Halo 80 w LED Headlight (Pair)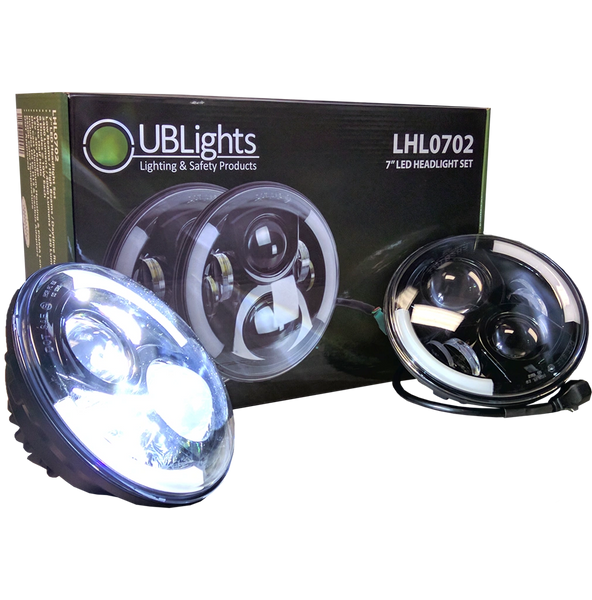 UBLights Half Halo 80 w LED Headlight (Pair)
LHL0702 LED Headlight (Pair)
6 Diodes @ 10W Each • 10V - 30V / 6A @ 12V • Modes: Daytime Running Light / Low Beam / High Beam • Lumens: 120 / 2400 / 4000 • White Half-Halo • DOT Approved

Designed to fit standard Jeep headlight mounts, and fully street-legal, our 80W, 7" LED replacement headlight is a solid upgrade to your stock vehicle. Featuring 6 CREE LEDs at 10W each, this is the light for you! Designed for durability, with a black powder-coated aluminum body, high-strength polycarbonate lens, and an IP67 (dustproof, watertight) rating. Our headlight features Daytime Running, Low, and High modes, and produces 120 Lumens for the DRL; 2400 Lumens on low; and 4000 Lumens on the high beam.

Each set includes the two lights, each with an anti-flicker harness, H4 to H13 & Canbus adapters.