UBLights Slim Line Single Row Light Bar- noise reduction- Select a size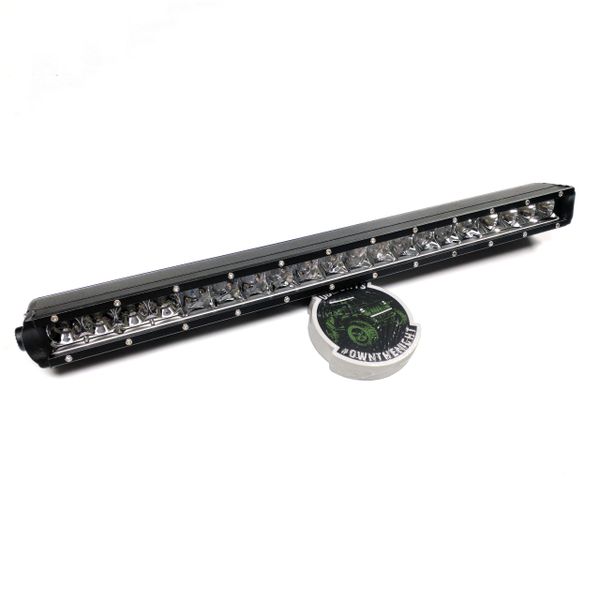 UBLights Slim Line Single Row Light Bar- noise reduction- Select a size
UBLights Slim Line Quiet Single Row Light Bar 
Our newest Slim Line light bar collection provides the best power for the money in single row slim bar lines PLUS a slim quiet design! The angled channels in this new design reduces wind noise substantially creating a quiet light bar! No Whistle
 We start with 5 watt CREE diodes, emitting 6000k color -equivalent to bright noon sun, and back that performance up with a UV resistant powder coat over a durable aluminum housing.  We finish the assembly with a polycarbonate lens for clarity, strength, and resistance to the elements. The finished light is rated IP67 - dustproof and water resistant. 

The 85000 50" bar is slim enough to fit into spaces where a double-row simply won't go, and powerful enough to keep your path (or road) visible in the darkest night.

All of our lights include a sealed connector as well as an 18 ft plug-and-go harness with in-dash on/off switch, relay, and fuse.

-Spacers may be required for installation-