ExoShield Jeep Windshield Rock Guard for 07-23 Jeep Wrangler JK, JL, Gladiator JT, & Ford Bronco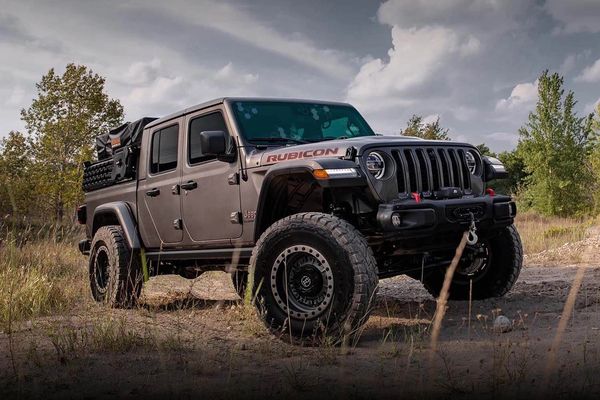 ExoShield Jeep Windshield Rock Guard for 07-23 Jeep Wrangler JK, JL, Gladiator JT, & Ford Bronco
ExoShield Windshield Guard 
for 07-23 Jeep Wrangler JK, JL, Gladiator JT, and Ford Bronco
-Select Model with or without install kit-
Save Your Windshield. 
Our DIY Windshield Protection Film Kit gives you windshield protection that means serious business - it's even more impact resistant than our industry-leading windshield protection, so you can hit the trails with confidence, no matter what terrain you tackle.
DIY Installation. Installing ExoShield ULTRA should take you and a friend about 30 minutes to install. We recommend selecting the option with the toolkit to make sure you've got everything you need! For full instructions, refer to our installation support guide before getting started. 
Models: This kit was designed to fit Jeep Wrangler JK, JL, and Gladiator JT models (2007 or newer) with OEM windshields. If you have an aftermarket windshield, you may still be able to install the kit, but we cannot guarantee a perfect fit. ExoShield ULTRA should not be installed on a cracked or severely damaged windshield.
Each kit comes with one piece of film perfectly cut and shaped to fit your windshield. 
*If you choose the With Tool Kit option, your box will also include:
1 squeegee blade & handle
1 white scrub pad
1 spray bottle
1 microfiber cloth
1 mini soap bottle
ExoShield ULTRA is a thicker and more impact resistant version of our premium ExoShield GT3 windshield protection film. 
Film: PET-based film that uses our proprietary Endurance Class nano coatings for added scratch resistance.
Thickness: 8-mil
Hardness: 6H
VLT: >90%
UV Resistance: 99.9%
Taking proper care of your film will help maximize the lifetime of your protection. View our full Care & Maintenance guide for more details.
Installation Guide Available Here