Extang Trifecta 2.0 Jeep Gladiator Tonneau Cover JT 2020-current 92895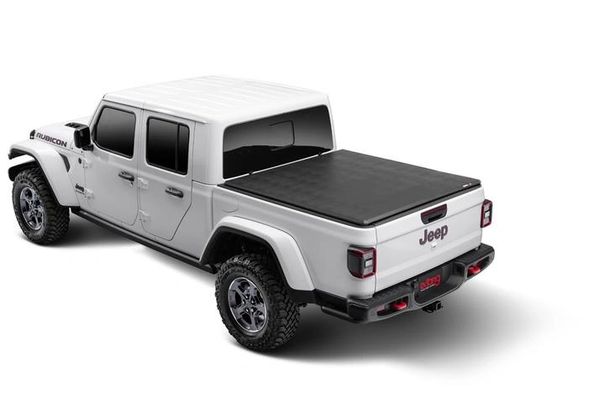 Extang Trifecta 2.0 Jeep Gladiator Tonneau Cover JT 2020-current 92895
Extang Trifecta 2.0 Jeep Gladiator Tonneau Cover JT 2020-current 92895

Your Jeep Gladiator JT combines the great off-road lineage of a Jeep Wrangler with the heavy-duty ruggedness and cargo capacity of a pickup truck. This Trifecta 2.0 Tri-Fold Soft Bed Cover is a great way to keep your bed cargo covered and away from curious eyes. Featuring heavy-duty, leather grained fabric, integrated corner tuck system with improved tarp tension, a newly redesigned frame, hinges, and corners for structural strength. This is the strongest, aircraft-grade aluminum frame in the industry! Hinges are durable and feature a double pivot design. The exclusive snap-on seals are designed to stay in place without adhesive for the best in weather protection. No tools required. Can be installed right out of the box in under 5-minutes. Made in the USA! 

No Adhesive Required: Snap on seals provide high-level weather protection without the need for adhesives or glues.
Strongest in the Industry: Manufactured using heavy-duty, lightweight, aircraft-grade aluminum.
Red, White, and Blue: Made in the USA!
INSTALLATION NOTES
Installation Difficulty:
Level 2
Intermediate
No tools required for installation.
Installation Time:
Less than an hour
WARRANTY
3-Year Limited Warranty against defective materials or workmanship on all tonneau rails, aluminum components, clamps, bows, hardware.