HI-LIFT JACK 48IN BLACK WITH PINK HANDLE & BLACK KEEPER - BREAST CANCER AWARENESS EDITION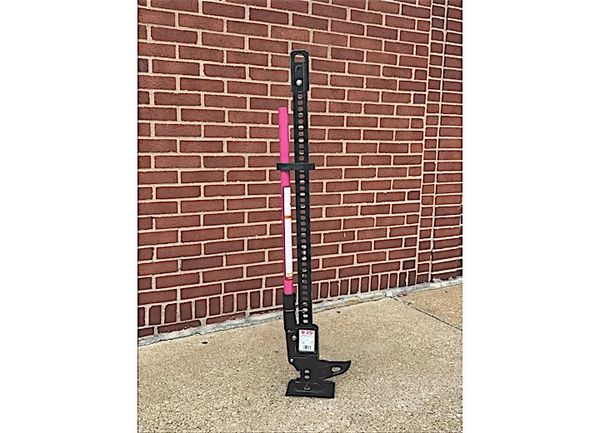 HI-LIFT JACK 48IN BLACK WITH PINK HANDLE & BLACK KEEPER - BREAST CANCER AWARENESS EDITION
HI-LIFT JACK 48IN BLACK WITH PINK HANDLE & BLACK KEEPER - BREAST CANCER AWARENESS EDITION
Think PINK!  
Available NOW are the exclusive, limited edition Pink handled Hi-Lift Jacks and Accessories that we are doing in October for Breast Cancer Awareness. Our distributor will be donating $5 per jack to a BCA charity. 
HI-LIFT JACK 48IN BLACK WITH PINK HANDLE & BLACK KEEPER

Please note: Supplies are limited and may sell out without notice!