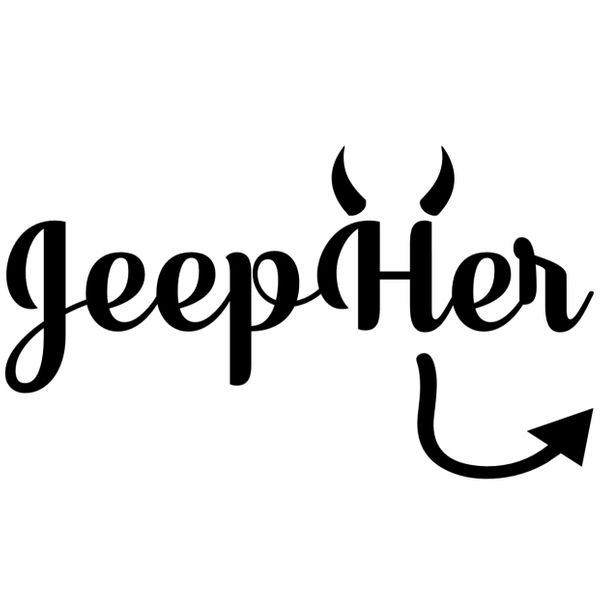 JeepHer Decal
JeepHer Decal
Made from high quality Vinyl 4.1" x 2.3"

Ships USPS standard mail (tracking is not available)
**Due to Covid please allow 7-10 business days for processing, fulfillment, and 3-5 days for delivery.
Explore our website for even more Jeep accessories!
Use code JEEPHER20off for $20 off orders of $125 or more!
**We are not responsible for lost or damaged items mailed through USPS or lost international shipping

Application Instructions:
Make sure your surface is prepped and clean of any oils, films or residues.  Most adhesives work best when the decal and application surface are between 60 and 80 degrees, so you might want to wait for a warm day or heat up the garage to apply your decal.