Quadratec 13125 0210 Mirror Relocation Bracket with Fill Plate For 07-18 Jeep Wrangler JK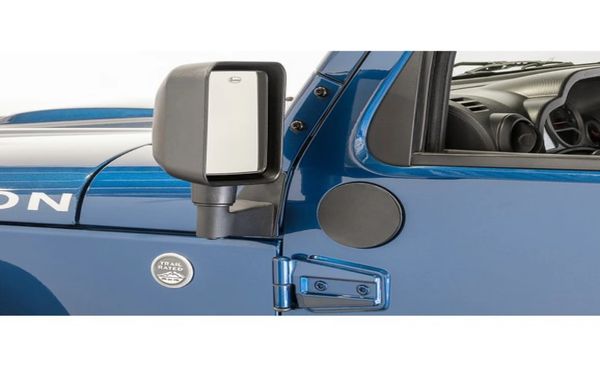 Quadratec 13125 0210 Mirror Relocation Bracket with Fill Plate For 07-18 Jeep Wrangler JK
Quadratec
13125 0210 
Mirror Relocation Bracket with Fill Plate 
For 07-18 Jeep Wrangler JK
Relocate your factory mirrors with these handy brackets. The brackets piggyback your Original Hard Door mirrors to your Wrangler windshield brackets. Remove your doors without losing your mirrors! Stay legal on the street when you go to full soft doors. Sold in rich black powder-coated pairs, these brackets reuse all factory hardware at installation. The easy EZ No-drill design uses all factory holes to install. Passenger side mirror may be partially blocked with doors installed.
Installation Difficulty:
Level 2
Intermediate
Requires factory JK mirrors (not included). PLEASE NOTE: Due to the placement of the new mirror brackets, the passenger side mirror will be partially blocked with full doors reinstalled.
Installation Time:
Less than an hour
PARTS INCLUDED
2 Relocation Brackets 2 Filler Plates