XK GLOW FENDER TURN SIGNAL RUNNING LIGHT FOR JEEP JL & JT FENDER VENT LIGHT RGB Amber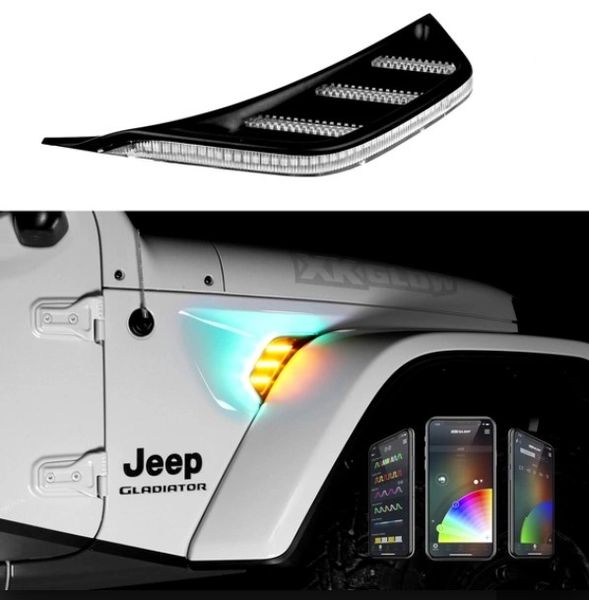 XK GLOW FENDER TURN SIGNAL RUNNING LIGHT FOR JEEP JL & JT FENDER VENT LIGHT RGB Amber
TURN SIGNAL RUNNING LIGHT FOR JEEP JL & JT FENDER VENT LIGHT
Available in amber or RGB
Key Features:
Premium upgrade for your Jeep with both safety and premium look. 
App controlled side profile RGB light. 
Amber light synced with running & turn signal. 
16 million colors. Capture color with camera. Sync light to music(Now support 3rd party streaming music), speed and more.
Over 15 holiday themes and DIY theme builder.
RGB side profile strips also equipped with Switchback Function for Turn Signal
Kit sold in a pair.
Our latest invention custom designed for Jeep JL and Gladiator. This direct-swap fender vent light comes with three track-style amber bars that is bright even under direct sunlight. The 16 million color RGB side profile LED spits colorful fire out of your air vent under the control of your app. Paired with XKGLOW's industry leading app control technology. Your Jeep is guaranteed to turn heads no matter where it travels.
*we recommend tapping in to the parking lights or DRL's instead of powering off the battery.