WARN 102350 Mid Grille Guard Tube for 18-21 Jeep Wrangler JL & Gladiator JT with Factory Steel Bumper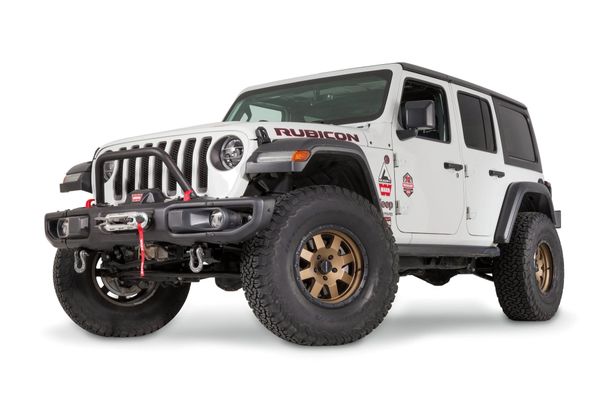 WARN 102350 Mid Grille Guard Tube for 18-21 Jeep Wrangler JL & Gladiator JT with Factory Steel Bumper
WARN
102350 
Mid Grille Guard Tube 
for 18-21 Jeep Wrangler JL & Gladiator JT with Factory Steel Bumper
When taking your Wrangler JL out on the trail make sure you have the some extra protection for your grille. If you have the factory steel Rubicon front bumper then this Mid Grille Guard Tube is a great addition that will not require and type of modifications to your bumper. Now you can take on the outdoors without having to worry about trail damage to your grille.


Added Protection: This grille guard gives your Wrangler JL better front end protection while adding a rugged off-road look to your Jeep. No longer will you have to worry about off-road debris damaging your Jeep's grille allowing you to take on whatever trail you come across.

Construction: Made from strong and durable 2" tubing this mid grille guard is then gone over with a black powder coat to prevent corrosion keeping it looking new for years to come.

Compatibility: This grille guard will only fit the factory steel Rubicon front bumper for a Wrangler JL. It uses existing bolt holes so you will not have to make any modifications to your bumper.