Fox® Racing Shox 985-02-127 Performance Series 2.0 Through Shaft Stabilizer for 18-22 Jeep Wrangler JL and Gladiator JT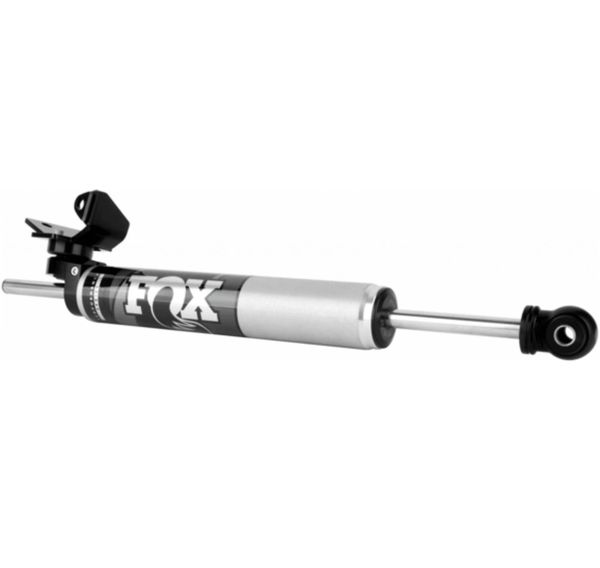 Fox® Racing Shox 985-02-127 Performance Series 2.0 Through Shaft Stabilizer for 18-22 Jeep Wrangler JL and Gladiator JT
Fox® Racing Shox
985-02-127 
Performance Series 2.0 Through Shaft Stabilizer 
for 18-22 Jeep Wrangler JL and Gladiator JT
The 

Fox Racing Shox Performance Series 2.0 Through Shaft Stabilizer

 fixes the issue that conventional steering stabilizers have utilizing a Through Shaft (TS) design that does not favor one direction over the other. Pressure is evenly distributed throughout the turn in both directions without the need for a second stabilizer or additional brackets. This kit includes the vehicle-specific brackets to mount in the existing stabilizer location for a quick and easy install.



JM92 Fluid: These shocks use JM92 Advanced Suspension Fluid for improved performance at a wide range of temperatures.
Bolt-on Design: Easily installed using the factory mounting locations and hardware with minor drilling required to mount the reservoir bracket.
Remote Reservoir: The remote reservoir is designed to separate the JM92 Advanced Suspension Fluid from the high-nitrogen charge.
INSTALLATION NOTES
Installation Difficulty:
Level 2
Intermediate
Installation Time:
Less than an hour
WARRANTY
Limited One Year Warranty