Quadratec LED Interior Mount 50" Stealth Light Bar Jeep Wrangler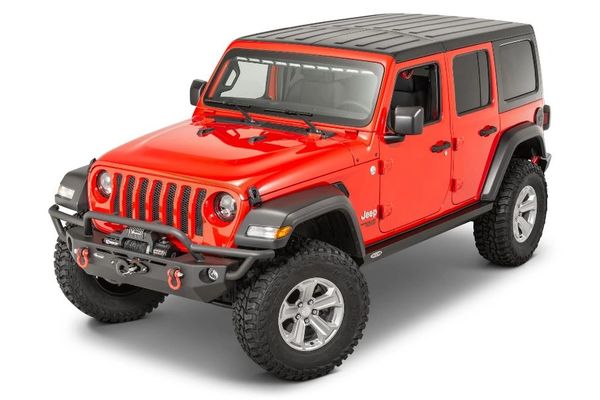 Quadratec LED Interior Mount 50" Stealth Light Bar Jeep Wrangler
Quadratec LED Interior Mount 50" Stealth Light Bar
-RE-Stock Shipping ETA Late October 2023-
Available for the following models:

1-Piece for 18-21 Jeep Wrangler JL & Gladiator JT 
2-Piece for adaptive Cruise control 18-21 Jeep Wrangler JL & Gladiator JT 
1-Piece for 07-18 Jeep Wrangler JK/JKU
Yes, it is perfectly acceptable to choose a light bar before lockers. There, we said it. Light bar before lockers.
And why not. Especially when you can have something as unique and powerful as our fresh-off-the-line Stealth LED Interior Mount 50" Light Bar.
Your friends may have other ideas, and that's fine. This revolutionary light bar can be your new friend and driving companion.
After all, unlike your friends, our light bar is an excellent listener that doesn't judge and won't drink all of your soda. Plus, it seals perfectly against the inside of your windshield so it's always there for you without being needy.
Besides being a great friend, Quadratec's Stealth LED Interior Mount 50" Light Bar offers a selectable beam mode that operates either 60 powerful hyper white LEDs for excellent long-range visibility, or 60 amber LEDs perfect for foggy, dusty, or inclement weather with the 1-piece light bar option.
Both options employ a 90-degree flood beam pattern that tosses out 150 watts and 10,200 lumens with the 1-Piece version. Off-Road trail-busting light that sure beats relying on a buddy with a flashlight for your auxiliary lighting needs.
As an interior mounted unit, our Stealth LED 50" Light Bar also knows how to behave and stay quiet, and will not generate any wind noise or rattle soft top hardware—things that sometimes define exterior-mounted light bars. Its sturdy, lightweight aluminum housing adds almost no weight and sits entirely inside the vehicle so there is no mileage-sapping drag.
We've even made installation a breeze with mounting brackets that attach to the inside header using existing fasteners, and a harness that plugs directly behind the dashboard power port. Absolutely no drilling, cutting or splicing involved. In fact, you'll probably have our Stealth LED 50" Interior Mount Light Bar up and running before any of your friends make it over to give you a hand.
But that's okay. You don't need them. Because you've seen the light.
Consult your state's motor vehicle regulations and laws for proper use and restrictions of uncovered forward facing auxiliary lighting.
Please Note: Not compatible with the Sky One-Touch Power Top Factory Option with out modifications to your existing header panel.
Designed, Engineered & Assembled in the USA

Stealthy In-Cab Mounting: The concept of mounting a 50 inch light bar inside your Jeep is pure genius. Eliminating any possible chance of annoying wind noise and drag which can reduce fuel economy. Also, there are no bulky brackets to get caught up on tree limbs and branches on those narrow trails. A custom touch that will give your Jeep the additional lighting you desire with a stealth look. Compatible with both the standard rear view mirror as well as the auto-dimming versions. A powerful lighting solution that will allow you to see better during those evening trail rides. Illuminate the trail and create a safer off-road experience.
Simple Plug & Play Wiring: The wiring harness connects to the back side of your cigarette lighter and the light bar is a direct bolt on installation to the interior of the windshield frame. This easy installation is for the do it yourself installer and can be done with basic hand tools. No drilling or modification required. The operation switch is on the light itself.
1-Piece Premium Option:
Extremely Bright Off-Road Lighting with Custom Interior Fitment
Dual Mode - 60 Hyper White or 60 Amber
90° Flood Beam Pattern
Watts - 150w
Lumens - 10,200
Kelvin Rating - 5700
Fuse - 15amp
Split 2-Piece with ACC Option:
Extremely Bright Off-Road Lighting is Compatible with Factory Adaptive Cruise Control
Dual Mode - 48 Hyper White or 48 Amber
90° Flood Beam Pattern
Watts - 120w
Lumens - 8,160
Kelvin Rating - 5700
Fuse - 15amp