4PC Celestial Series Remote Control USB Interior RGB LED Car Light Set single or double row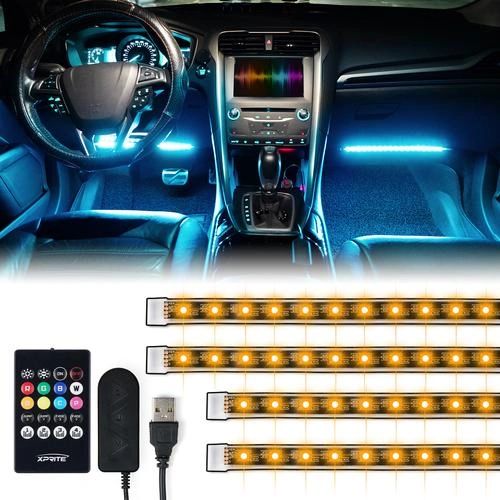 4PC Celestial Series Remote Control USB Interior RGB LED Car Light Set single or double row
4PC Celestial Series Remote Control USB Interior RGB LED Car Light Set
Select single or doubke row
Description
SKU: DL-IL-G1

Enhances the look and feel of your vehicle with brilliant atmosphere lighting effects.
Features:
Fully enclosed light strips with silicone-sealed ends.
Flexible strips allows for a customized install and display
3 In 1 RGB chips offer a brighter output with vibrant colors.
New Convenient IR Remote Control Design
4 sound active modes., 8 preset static colors
4 lighting effects (2 Jump, 2 Fading)
Powered by USB

Specs:
Wattage: 10W
Power: 5V DC
LED Type: 5050 SMD
LED Qty: 18 LEDs per strip
Waterproof Rate: IP66
Light Strip Length: 12.8"
Lifespan: Over 50,000 hours

Applications:
Great for under dash, foot wells, headliner, etc.

Package Includes: 4PC Remote Control Interior RGB LED Car Light Set