Jeep Door Alignment Pins TJ/JK/JL/JT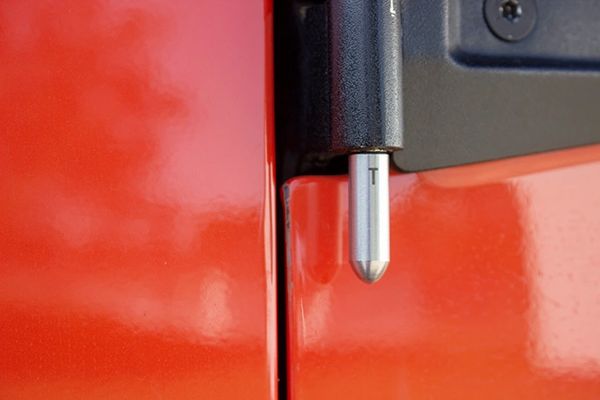 Jeep Door Alignment Pins TJ/JK/JL/JT
Jeep Door Alignment Pins
Product Details
1997-06 TJ Wrangler, Rubicon and Unlimited (OEM Hinge Only)
2007-18 JK Wrangler, Rubicon and Unlimited (OEM and Kentrol Hinges)
2018-C JL/JT Wrangler & Gladiator (OEM Hinge Only)
Help make the installation of your doors a little easier by using our Door Alignment Pins. Our pins are made from 304 Grade Stainless Steel and are sold as a pair. They are intended to be removed after the door is installed on the Jeep. 
*Please note:
 On TJ Models this will only fit with the OE Hinges. On JK Models it will work with both OE and Kentrol Door Hinges.
We set the industry standard more than 30 years ago by manufacturing high quality stainless steel accessories for your Jeep.  Our products are made from T-304 stainless steel. We do 100% inspection of our parts before shipping to ensure you receive the highest quality.  Whether you are looking for a polished or black powder coated finish, we have the accessory to meet your needs.