Rugged Ridge AMFIB LOW/HIGH MOUNT SNORKEL SYSTEM, 18-20 Jeep Wrangler JL Jeep Gladiator JT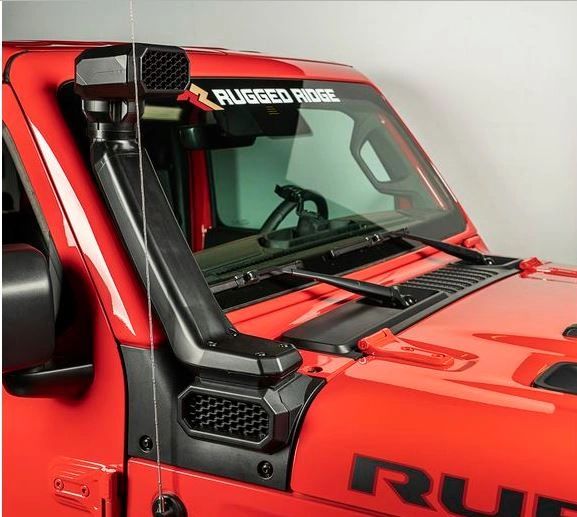 Rugged Ridge AMFIB LOW/HIGH MOUNT SNORKEL SYSTEM, 18-20 Jeep Wrangler JL Jeep Gladiator JT
Rugged Ridge AMFIB LOW/HIGH MOUNT SNORKEL SYSTEM, 18-20 Jeep Wrangler JL Jeep Gladiator JT
Design: This snorkel system has a seamless design that blends right into your Jeep giving it a look like it came from the factory that way. The complete kit allows you to quickly switch from low mount to high mount incase you come across a deeper body of water on the trails.

Options: With the complete kit you are getting the best of both worlds, from more air flow to your engine for better performance to less dust and dirt clogging up your filter. With the low mount kit, you still get the intake system with a sleek design that still gives you a higher intake vs the stock so you can still transverse some water areas without fear of hydro locking. With the Hi mount kit you are just getting the snorkel without the intake system, this would need to be combined with the low mount system kit.
Modular Function: Rugged Ridge has set the bar in the field of snorkels with a modular function. In no time you can go from high mount to low mount so you do not have to give up flexibility for functionality.