WESTIN 18-C WRANGLER JL WJ2 REAR BUMPER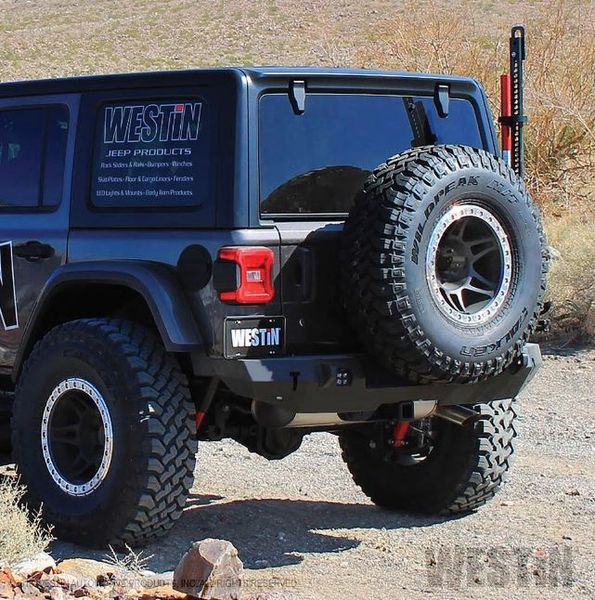 WESTIN 18-C WRANGLER JL WJ2 REAR BUMPER
WESTIN 18-C WRANGLER JL WJ2 REAR BUMPER

When it comes to heavy duty off-road bumpers for your Wrangler JL Westin has you covered! The WJ2 Rear Bumper is made from 3/16" steel so you know it will stand up to off-road debris. To make things easier for you or your spotter to see the trails better you have auxiliary & rock light mount points as well as jack points to help you out in case you get in a jam out there on the trails. 
Features: Light cut outs to fit 3" LED cube lights along with rock light mount points so you can see better on the trails at night time. Off-road jack points to help out in tough situations along with integrated shackles to give you extra recovery points. Designed to work with factory or aftermarket hitches.
Construction: Manufactured from a 3/16" plate steel construction giving you a strong durable bumper that is finished off with a rugged black powder coat to prevent rust.
Installation: This bumper is a simple bolt on installation that comes with an extension for the back up camera and a license plate relocation bracket (which includes lighted screws for license plate). You will not need to make any modifications or drilling to install this.